Syed Ahmed
B.Pharm, MBA | CEO
Syed is an expert in Global Pharma, Bio-Pharma and Vaccine Business with prowess in Rest of the World Countries & Emerging Markets
Expertise
Proven proficiency of establishing Healthcare Business Infrastructure with Customized Winning Business models all across: Latin America, CIS, Middle East, Africa and Asia. His passion lies in transforming regional powerhouses in the healthcare arena into dominant Global Players. Syed is a Pharmacist with M.B.A. from Institute for Tech & Mgmt (In Assoc with New Hampshire University)
Past assignments

Vice President - International Vaccine Business & Head of Strategy Planning : Panacea Biotec Ltd


SBU Head : Nicholas Piramal (Now Abbott)


Founding member of one of the best CRO's in India from conceptual stage to commissioning.
syed.ahmed@synerzys.com
| Mobile :
+91 93221 44733 / +91 98676 39480
|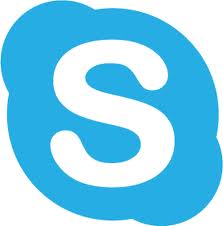 :
syed-s-ahmed
Kaushal Shah
B.Pharm, MBA | COO
"Driven by passion to provide innovative business solutions to provide end-to-end solutions to pharmaceutical organizations focussed on sustainable growth."
Kaushal is a Pharmaceutical business consultant with extensive hands-on operational experience of over 16 years in large and medium sized pharmaceutical manufacturers.
His current area of focus is consulting on Portfolio optimization and augmentation, designing market entry strategies, Financial modelling, project feasibility studies from marketing & regulatory perspective, formulation tech transfers, innovative sourcing models and providing end to end support from "planning to profits" for organizations seeking breakthrough growths.
In his international consulting assignments in MENA region, he has used proprietary 6-P model for business planning, geography specific growth levers and innovation grid to deliver actionable plan for the clients. You can access case studies based on some of the consulting assignments of Synerzys Lifecare here.
As a pharma professional, he has worked for companies like Nicholas piramal (Now Abbott India), Intas & Panacea Biotec, wherein he has delivered on operational goals like Business management, strategy planning, P&L management and Brand building.
Kaushal is a qualified Pharmacist with business management degree, having done his B-Pharm and MBA from MSU, Baroda.
View Kaushal Shah's profile
Email: kk.shah@synerzys.com Mobile : +91 93221 44736 |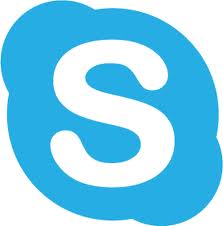 : synerzys_global
Manoj Shinde
B.E , MBA | Director
Manoj is a seasoned managing consultant experienced in the areas of ERP advisory for clients from multiple sectors – FMCG, Oils and Gas, Infrastructure, Manufacturing, Consumer Durables, Finance, Pharmaceuticals, Chemicals and Mines, Telecom, etc. His expertise lies in project management in end to end enterprise resources planning (ERP) implementations, AMS (Annual Maintenance and Support) project, organizational change management, business process re-engineering and IT & ERP Advisory. In his the major international assignments he used ASAP Methodology for the project management, market / country rollouts, testing strategy design / execution, data migration and data migration strategy design, Security (Authorization) implementation, solutioning & business development. Manoj has worked with companies like KPIT, IBM, Deloitte, Ernst and Young.
Manoj did his MBA from Symbiosis Institute of Management Studies, Pune. MLL&LW from Symbiosis Law College and B.E (Computer Science) from Nanded, Maharashtra.
He authored white paper for Deloitte on future of "Cloud ERP" and its impact on the use of technology in business. This white paper also got published in computer express.
Sanjay Jha
Director – Strategic Sourcing
Expertise
With expertise in International Pharma Business, Mr Sanjay Jha has had a very successful track record of around 2 decades. He has been associated with global powerhouses of Indian origin, such as Zydus Cadila & Torrent Pharma etc, where he has set up business infrastructure in Africa, SE Asia etc.
Email: sanjay@synerzys.com |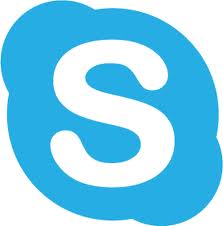 : synerzys_global
Dr. Ganesh Nikam
MD, MBA | Director
Dr. Ganesh is a seasoned business leader with more then 13 years of extensive experience operations, strategy, program management and clinical research management. He has been instrumental in transforming BioJobz from a small executive search firm to a highly respected and niche player in the Bio-Pharma space across domestic and international markets.
Dr. Ganesh is also a serial entrepreneur and promotes companies such as Vigalife (vigalife.com) and Reddvise (reddvise.com) which have carve a niche for themselves in their respective industries. He is also a senior advisor to a early stage venture capital firm Incucapital Ventures, for their portfolio companies in Health Sector. Dr. Ganesh is also a regular speaker in various Bio-Pharma conferences and seminars.
Dr. Ganesh holds medical degree from government college, Solapur and MBA from Symbiosis Institute of Management Studies, Pune.
Dr Ganesh is supporting Synerzys to explore and leverage newer business ideas in healthcare space.
Dr. Virupaksh Mahaparale
MD, MBA | Director
Dr Virupaksh Mahaparale, MD and MBA (USA), is Founder of VigaLife and is an expert in Pharmaceutical NCE, Global Patent and Pricing regime, Financial modeling in Pharma Development Lifecycle and Supply Chain Management.
Dr Virupaksh is advising Synerzys in expanding services to overseas clients.